Paul Mack Somers (b. 1942) studied composition with Warren Benson and George Andrix at Ithaca College Conservatory, and participated in master classes with Norman Dello Joio under a Ford Foundation Grant.
Somers has composed theatric, vocal, choral, chamber, and orchestral music. His music has been performed in Lincoln Center, Weill Hall in Carnegie Hall, and Ars Vitalis. Commissioners include Palisades Virtuosi, Brett Deubner, Ellen Hassman, Ron Levy, Michiko Otaki, and the Jacques Cousteau Center for Estuarine Research for a young audience work related to the ecology of the Delaware Bay.
He has also composed various solo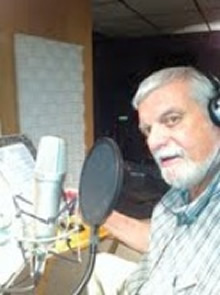 instrumental works over the years, available on the CDs "Sonatas and More" by Maurice River Press (MRP1502) and "River Countries" (MRP1604). His music also appears on Albany Records' "New American Masters – vol. 1" by the Palisades Virtuosi.
Somers has lectured at Lincoln Center in New York City on "Les Six and the Modern Esthetic" with the Palisades Virtuosi. Formerly the Director of Adult Education for the Bay Atlantic Symphony, his monthly lectures on various musical topics took place in Cumberland, Atlantic, Ocean, and Cape May Counties.
He now is partnered with Paul Herron in podcasts heard all around the world called "Your Classical Coffee Break", available on this website as well as SoundCloud, Stitcher, and iTunes.
As a performer, Somers was continuo harpsichordist with both the Virtuoso Strings of New York and with the Lafayette Trio for many years.